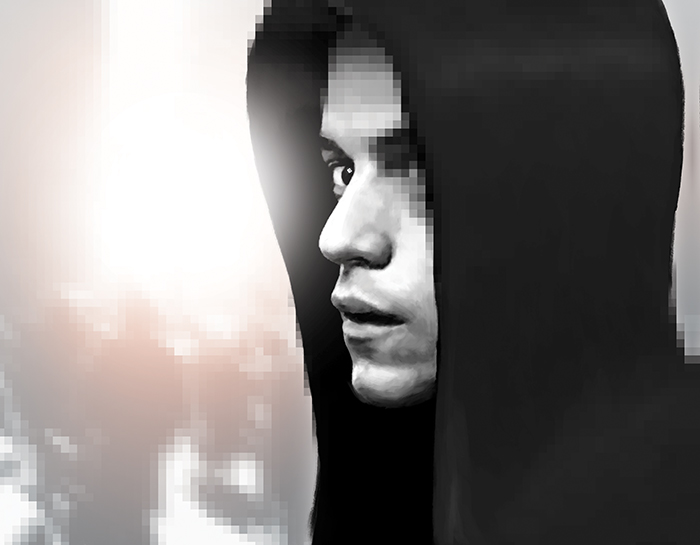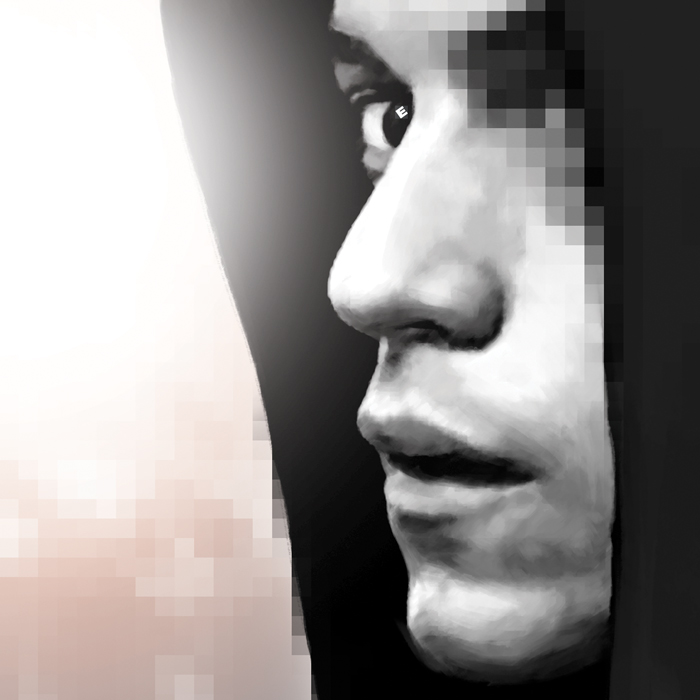 F Society
Yet another portrait of a character from a TV show… and I'm sure it won't be the last :) Elliot from Mr. Robot. This is one of those shows where I was comfortable to call it my favorite show on TV after watching only the first episode. I can really relate to this main character.
I went back to more of a traditional painting style for the majority of this one. I had fun with the light. Learning that even though the light source is behind the subject, the glare should be applied on the layer above. It's definitely something to note that you may not immediately think of.
The only oddity is the pixilation Photoshop effect that I applied after I finished. It was one of those things that came up as I was trying to decide if I was done, or if it needed a little something else.