Welcome to Haunted Sketches – the artwork of Scott Johnson
Hello! I'm a graphic artist based in Southern California. Whether I've been working on my upcoming graphic novels or just some random art, I'll be posting all of it here. On my Work and Blog pages, I'll be documenting the drawing and writing process as I go along. I'll also be giving design tips and discussing things that inspire me. Music, movies, video games, books, and comics all play a big part in my creative decision making. Everything I do stems from the stuff I like… I'm not trying to appeal to a specific audience; I'm trying to attract others with similar interests. That being the case, you'll get a good sense of my personality as you follow along. Thanks for checking out my work!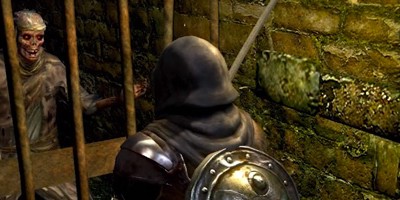 I've referred to the video game Dark Souls in a few different art posts. I want to talk about one of the ways…
read more
Something is wrong. Response takes too long or there is JS error. Press Ctrl+Shift+J or Cmd+Shift+J on a Mac.